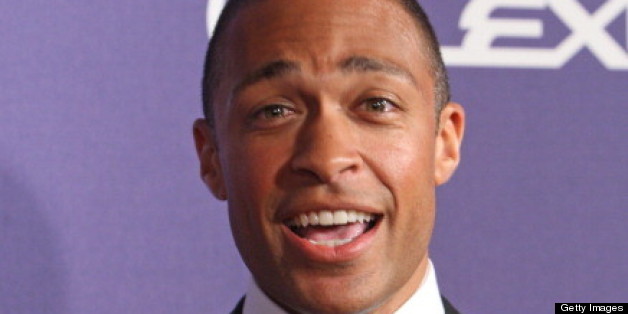 Eight months after the debut of his BET late night news-satire series, "Don't Sleep," T.J. Holmes has officially announced that he's completely a "free agent."
According to the Root, the award-winning journalist doesn't have any regrets from his short-lived tenure with BET.
"I will never, ever regret thinking that my heart was in the right place," he explained to columnist, Richard Prince. "A young black man taking his skills to do something that was not being done for our community. That is, providing a daily news show geared toward African Americans."
"You learn from the mistakes, there are questions I should have asked, things that should have been cleared up," explained Holmes. "But reaching the Black community in that way was an opportunity I would love to have again."
The network also released a statement via Multichannel News last Thursday (May 2) stating that the 30 minute show; "delivered smart social commentary on significant issues important to African Americans with the nation's most prominent thought leaders. BET remains committed to being a resource for our audience on issues that directly affect the African American community."
"Don't Sleep!" marked Holmes' first show since leaving CNN in December 2011.
PHOTOS:
PHOTO GALLERY
T.J. Holmes Photos
BEFORE YOU GO