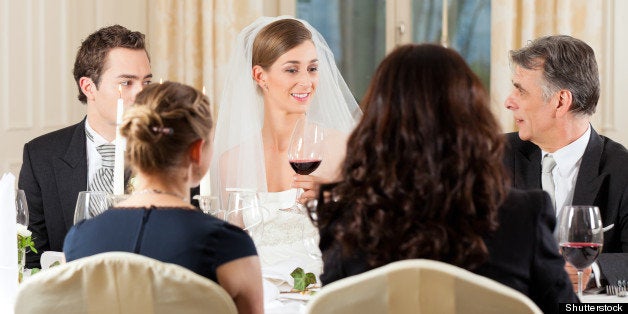 If you were to remarry, would your ex-spouse make your wedding guest list?
It's a frightening prospect for many, but if you're not on terrible terms with him or her -- and your child together is part of the wedding party -- it's a question you might want to consider. On Monday, Brides.com responded to a bride who's struggling with that very issue:
"If you and your ex are still on good terms, and you're sure there's no jealousy or resentment involved on his part, feel free to invite him; if not, you should keep him off the guest list," Brides.com advised. (See the full response here.)
We asked our readers on Facebook and Twitter to share with us what they would do in this situation. Click through the slideshow below to see what they had to say, then tell us how you would handle this sticky situation in the comments.
PHOTO GALLERY
Would You Invite Your Ex To Your Wedding?
BEFORE YOU GO