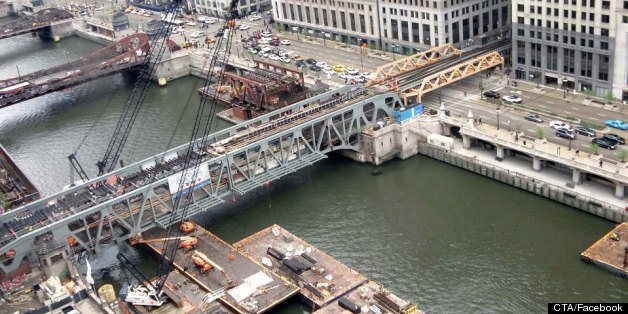 Good news, CTA riders: The Wells Street Bridge is open for business once again.
After nine days of construction, the bridge reopened Monday morning to CTA trains -- though it remains closed to cars and pedestrians until November, NBC Chicago reports.
The latest closure was phase two of a reconstruction plan for the 91-year-old double-decker bridge that caused widespread reroutes and travel delays particularly for Brown Line and Purple Line riders.
"We want to thank our customers for their patience. We know that they experienced on these two different line cuts overcrowded conditions and an inconvenient commute, but I think it'll be worth it," CTA President Forrest Claypool told CBS Chicago of the project.
While Brown and Purple Line riders are out of the woods, beginning May 19, Red Line riders will be impacted by a closure of the Dan Ryan branch for a track reconstruction project that is expected to take five months, according to the Chicago Tribune.
In other CTA news, the agency said Monday that it will be replacing its private security guards with a mix of full- and part-time CTA customer-service employees, a change the agency told the Chicago Sun-Times will make its rail stations safer. The new hires are expected to be in place by this summer.
BEFORE YOU GO
PHOTO GALLERY
Wells Street Bridge Construction