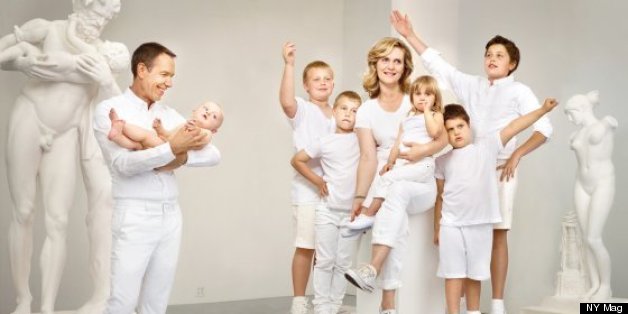 Jeff Koons's 5-year-old son, Eric, is blowing a yellow plastic toy horn in his face, and the preternaturally unruffled artist is, for a human second, irritated.
"Stop," says Koons. "No blowing the horn."
"It's mine," Eric says.
"It's not yours," Koons says. "It's Dad's." Then he deftly takes it from Eric, handing it off to one of the children's caretakers.