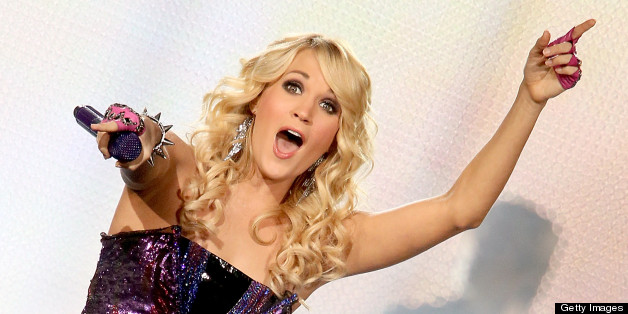 Carrie Underwood is ready for some football.
The 30-year-old singer has nabbed the honor of singing the theme to NBC's "Sunday Night Football" for the 2013-14 season. Underwood will first perform on Sept. 8 for the Dallas Cowboys' game versus the New York Giants.
Underwood's theme for the NFL night will be "Waiting All Day for Sunday Night," a track set to Joan Jett's "I Hate Myself for Loving You."
"I am thrilled to be a part of NBC's Sunday Night Football and am so honored they asked me," Underwood said in a release. "I have always loved football season, and it is so exciting to now become part of it every Sunday night!"
The singing of the "Sunday Night Football" theme has been a distinct honor over the years. John Williams composed an early theme for the broadcast, followed-up by P!nk and Faith Hill. Hank Williams Jr. memorably sang the theme for "Monday Night Football" until 2011 when he was dropped by ESPN after making inflammatory comments about Barack Obama.
Underwood tweeted about the news, voicing her excitement.
PHOTO GALLERY
Carrie Underwood's Light-Up Dress
BEFORE YOU GO