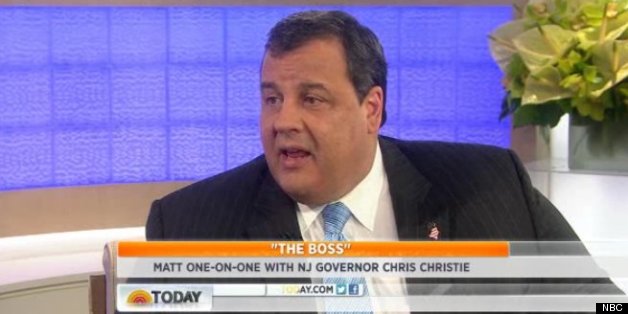 New Jersey governor Chris Christie will co-host the second hour of "Today" when the show comes to the Jersey Shore, NBC News announced Tuesday.
"Today" is going on the road for television's sweeps week, and is landing in New Jersey on May 24. The announcement was fortuitously timed, coming on the same day as Christie's very-morning-show revelation that he had undergone weight-loss surgery in February.
Christie's co-hosting is sure to cause some clucking in the journalism world--having a prominent politician host your news show always raises conflict-of-interest questions--but morning shows have seemingly decided that the upsides outweigh any grumblings from media ethicists. "Today" famously brought on Sarah Palin as a co-host, and "Good Morning America" had Ann Romney drop by during the 2012 campaign.
BEFORE YOU GO
PHOTO GALLERY
Ann Curry's On-Air Style