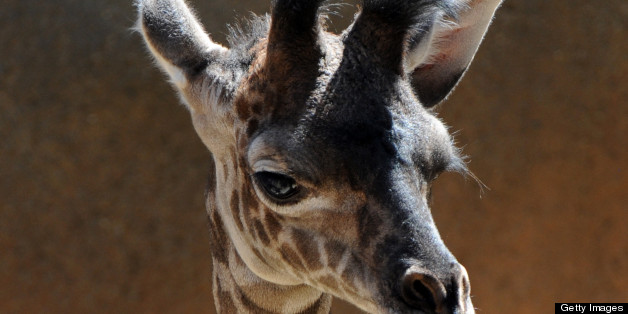 The long-sought effort to increase the role of the Greater Los Angeles Zoo Association at the Los Angeles Zoo took a step forward on Monday with a new memorandum of understanding that will have the private volunteer organization take over all outside marketing.
With the promise of a $2 million a year contribution, GLAZA will take on all promotion of the zoo without using any money from the city general fund and also reduce a prospective ticket price increase form $2 to $1, beginning on July 1.
"This is money we otherwise wouldn't have and couldn't afford to put into marketing," zoo Director John Lewis said. "This will nearly triple our marketing annual budget and try to increase the number of people coming to the Zoo. "
However, union leaders urged the City Council's Budget and Finance Committee to intervene to block the plan.
"It is our view that you should look at a municipal marketing plan for all of the city," said Cheryl Parisi, executive director of AFSCME, Local 36, adding a working group had been created to look at the issue and it should be given more time.
Councilman Paul Krekorian, budget committee chairman, said he wanted to review the memorandum of understanding and a related business plan to be submitted by GLAZA.
Turning over a portion of the zoo operation to GLAZA has been pushed by Mayor Antonio Villaraigosa as a way to reduce the overall city
budget on services he considered outside the core function of the city.
GLAZA officials said the plan -- far short of the original proposal from more than two years ago to take over the entire operation -- will help boost the zoo.
"It is designed to increase the zoo's audience and public awareness of the wide variety of animals and the quality programs underway," said GLAZA President Connie Morgan in a statement.
"In an era of declining City funding, this expanded partnership will greatly assist the zoo in reaching new audiences. GLAZA will invest in raising the zoo's visibility in the competitive Los Angeles marketplace, bringing more people to the zoo and helping to guarantee it continues to flourish over the long-term. "
Lewis also rejected the notion it was a step toward privatization.
"GLAZA now does our public website and fundraising and a membership program. We are just trying to find the best balance and ways to promote the zoo. It really is a public-private partnership," Lewis said.
Councilman Tom LaBonge, whose district includes the zoo, said he supports the proposal.
"This is just like the support groups for the L.A. Philharmonic," LaBonge said. "The zoo is a unique facility in the city and this will help bring in more money to support it. "
Even with the agreement, zoo admission prices are scheduled to go up from $17 to $18 for adults, from $12 to $13 for children between the ages of 2 and 12 and from $14 to $15 per person for large groups of 15 or more. ___
BEFORE YOU GO
PHOTO GALLERY
Baby Animals At The LA Zoo