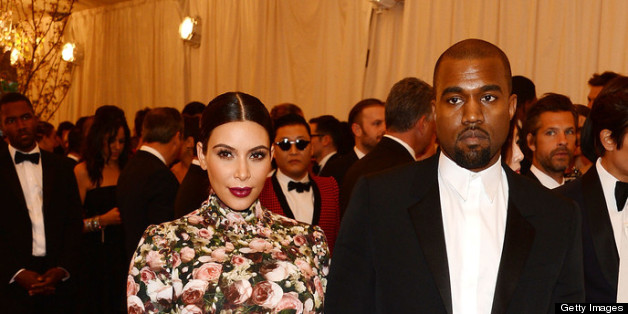 Kanye West performed at the Met Gala last night, earning raves from Kim Kardashian ("Baby you're AWESOME," she said on Instagram, because texts aren't of interest to pop culture's second-biggest couple) and a very successful Vine by HuffPost blogger and DJ A-Trak.
The showing fits in with what Daft Punk told Rolling Stone earlier this year. In promotional runs for their own album, "Random Access Memories," the French electro mavens said they worked on two songs with West, and that the rapper's project was primal and featured a great deal of screaming.
West himself is known for belting it out. During recent concerts, the father-to-be has engaged in extended soliloquies that have devolved into extended yells and ended with emphatic tosses of microphones.
Take a look at A-Trak's vine below, which appears to be of a track called "I Am A God." If that phrase sounds familiar, that's because there was a mini-controversy when rumors that the album would be titled "I Am God." Sources within West's camp told HuffPost that the phrase was the name of a track and had a crucial "a" in the title -- and that Kanye would never disrespect deity by claiming to be God. (He's come a long way from the days of posing for magazine covers with a crown of thorns on his head.)
PHOTO GALLERY
Met Gala 2013 Red Carpet Arrivals
BEFORE YOU GO