Now that Kerry Washington has finally landed her first major fashion magazine cover, we can breathe a sigh of relief. The 36-year-old actress looks absolutely fabulous for Elle's June 2013 issue showing of her envious figure in a pair of Marc Jacobs hot pants, which further makes us wonder why it took so long to get this gal some cover love.
But before the rest of the top magazines start trying to snag the "Scandal" star next, Kerry opens up to Elle about her early years, her career success and, of course, fashion.
SCROLL DOWN FOR PHOTOS
When asked if modeling or becoming a film actress were ever a goal of her's as a child, Kerry explained "I was not that girl. I was a kooky theater kid -- silly and goofy and academic." In fact, the 36-year-old "Django Unchained" actress said that she originally dreamed of becoming a clinical psychologist. Although we're sure she could have helped a lot of people get their lives together (Olivia Pope style), we're glad the George Washington University grad found her way into show business.
"I'm the luckiest broad in Hollywood now. To be the lead actor on 'Scandal' and to be in the highest-earning Tarantino movie -- I don't get to ask for more."
And beyond shining on the screen, Kerry has also positioned herself as a bona fide style star. Creating the eye-catching looks that have won the fashion world over isn't easy, but it's a process that she truly enjoys.
"I found out I enjoy the process. All these people show up at my house, they all have kits, someone has dresses ... And it's like, let's have fun. It's not all about me. We're able to create stories on the red carpet," Kerry told Elle.
Whatever story she's telling, it's definitely a must-read!
Check out more of Kerry's interview at Elle.com! Here's a look at a few images from her fabulous feature, below, and a behind-the-scenes video from the shoot, above.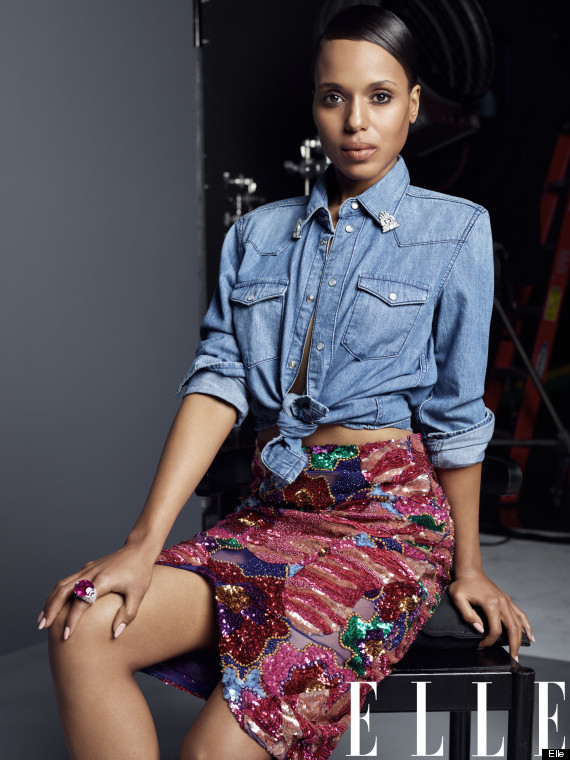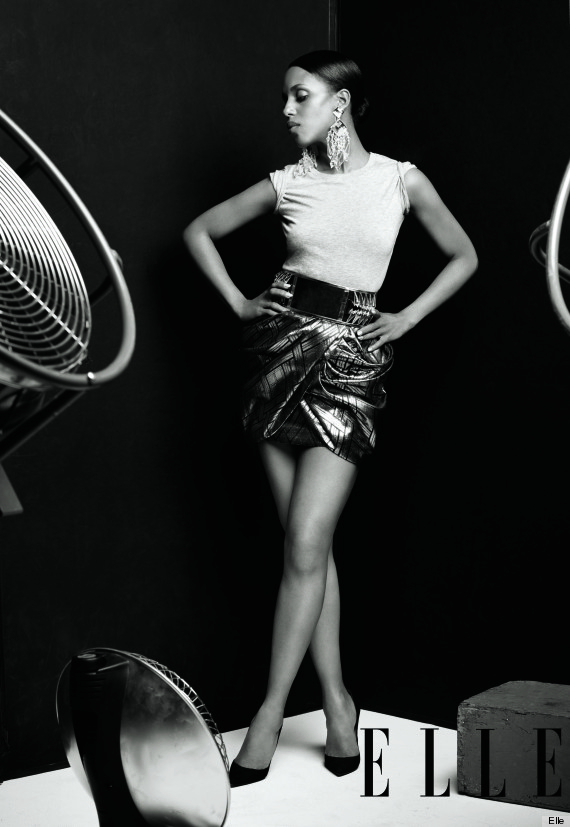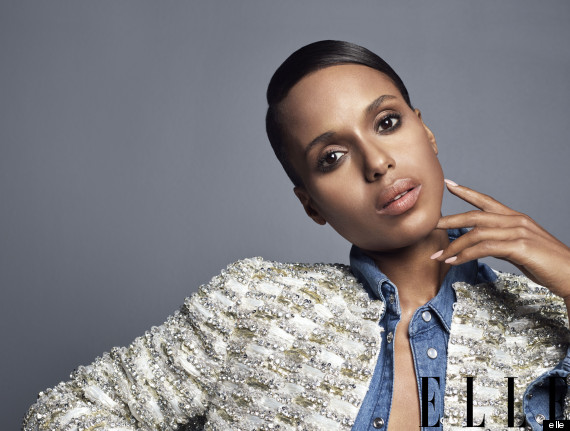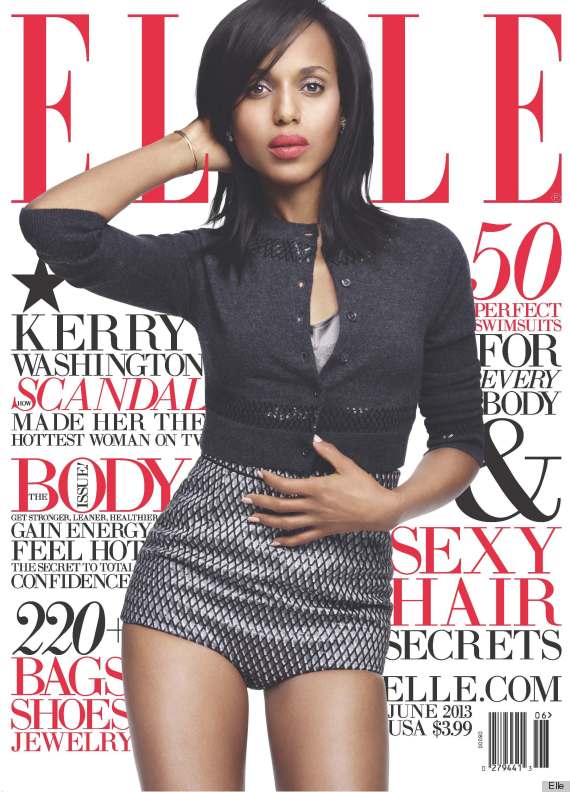 BEFORE YOU GO
PHOTO GALLERY
Our Favorite Kerry Washington Style Moments