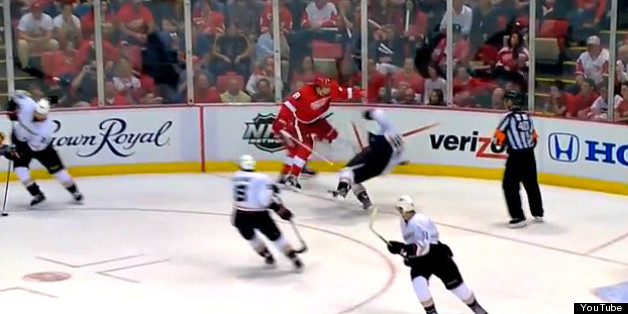 The NHL got it so wrong in suspending Detroit Red Wings forward Justin Abdelkader two games for his hit on Anaheim's Toni Lydman.
Then again, this is a professional sports league that usually gets it wrong on everything it does out of the league office in New York.
Abdelkader's hit in Saturday night's Game 3 against the Ducks was no more than a four-minute penalty.