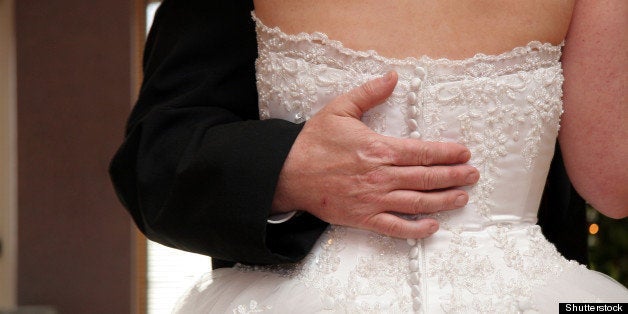 Getting married again means you get a second chance to plan the wedding of your dreams on your own terms.
Did you hate the color scheme and bland catering your wedding planner foisted on you the first time around? Ditch the planner and organize the party yourself. Your second cousin vomited in the corner after too many drinks at your last reception? Don't even think of inviting him.
But one detail you might forget to pay special attention to while planning? Finding a DJ that's sensitive to the fact that this isn't your first marriage and realizes that there are some song selections that just aren't going to fly ("Maneater" by Hall and Oates comes to mind).
So for your DJ's enlightenment, we asked our readers to name the one song they think should never be played at a second wedding. Click through the slides below to see their suggestions -- and head over to HuffPost Weddings for 36 songs a DJ should never play at any wedding.
PHOTO GALLERY
Songs You Shouldn't Play At A Second Wedding
BEFORE YOU GO