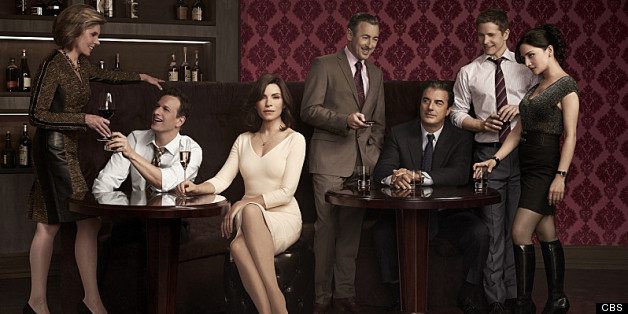 "The Good Wife" fans don't need to worry about Kalinda being lonely in Season 5 now that characters are leaving Lockhart/Gardner. She's getting a new love interest.
"Kalinda won't be isolated," "The Good Wife" creators Robert and Michelle King said in a fan Q&A on TVLine. "There will be a lot of flow between Lockhart/Gardner and this new entity ... Regarding romance, we still haven't given up on wanting Jill Flint back. She's been wonderful with Archie. And there is somebody else on the horizon, too. We probably can't talk much about it until we get some casting in place."
Viewers will recall Flint has played Kalinda's (Archie Panjabi) on again/off again FBI love interest Lana. The Kings previously hinted that they hoped to reunite Kalinda and Lana and explore Kalinda's backstory. "We definitely want to keep opening doors on Kalinda's backstory -- it hasn't at all been killed by Nick," the Kings told Vulture. "Again, the problem we run into is how boring and tedious informational backstory is without some entertaining construction to give it meaning and drama. But it is our intent to open more doors into Kalinda's background."
Season 4 ended with Robyn (Jess Weixler), Cary (Matt Czuchry) and Alicia (Julianna Margulies) leaving the firm. Will Robyn actually join the firm? The Kings said they hope to bring Weixler back. On Twitter, Weixler said the same thing.
@chrisharnick Here's hoping. :)

— Jess Weixler (@jess_weixler) April 29, 2013
Season 5 will likely pick up shortly after Alicia told Cary, "I'm in." "At the moment, we're leaning toward almost no [time] jump at all," the Kings said on TVLine. "Too much is interesting about the next few hours, days and weeks. Now that Alicia has committed to the rebels, how does that change her relationship with Cary? How does Alicia change Cary's already set plans? et cetera."
The new dynamic will also change things between Will and Alicia. Instead of lusting after one another, they'll be rivals.
"[T]he plot will be veering back toward Will and Alicia in a big way, but not as lovers -- as enemies," the Kings told Vulture. "But that's just as good a way to explore characters. In fact, sometimes it's better, and definitely it's more interesting. Love only gets you so far dramatically. Hate is a great engine for carrying you the rest of the way."

"The Good Wife" will return to CBS for Season 5.
PHOTO GALLERY
The Good Wife
BEFORE YOU GO