Britney Spears is back in a bikini and on the cover of Shape magazine's June issue.
It's hard to believe it has been 14 years since the singer caused a controversy by appearing in her bra and underwear on the cover of Rolling Stone magazine, since now at age of 31, the mother of two young boys doesn't look all that different from when she was clutching a purple Teletubby and causing moral outrage.
Today, Spears dons a white bikini, showing off her toned body and the trademark belly ring she doesn't seem to want to give up.
The "Baby One More Time" singer was once known for her incredibly ripped abs, but like most of us, she's found that staying in shape is much harder as we age.
"I like it, then again, I hate it. I'm in my 30s now, so I have to work harder to keep it up," Spears said of the effort she has to put in to keep her equally famous backside toned, as well.
And while Spears says that "dieting is tough," it's clear she's found a balance when it comes to her nutritional needs, since she was photographed picking up Kentucky Fried Chicken right after she finished the photo shoot for Shape in March.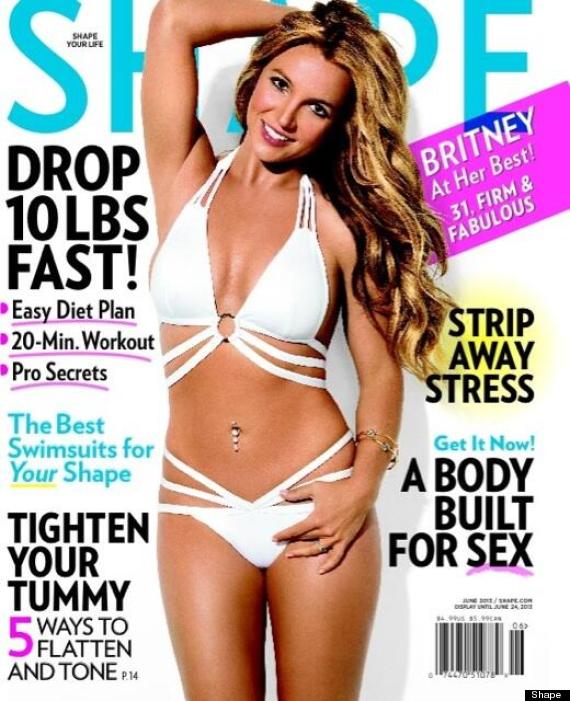 BEFORE YOU GO
PHOTO GALLERY
Celebrity Bikini Bodies