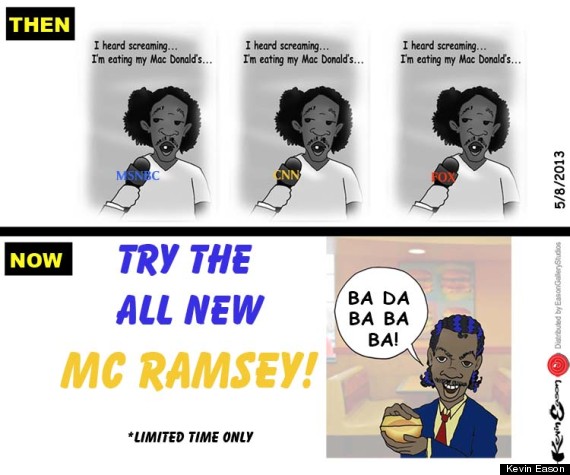 Just a few days ago, Charles Ramsey was unknown outside of his Cleveland neighborhood. But the Ohio man became a national hero after rescuing three women who had been missing for a decade.
Thanks to the wonders of the Internet, Ramsey was catapulted into the spotlight, reaching the same fame as the ever-popular Antoine Dodson and Sweet Brown. And thanks to the wonders of music equipment, he's already been autotuned.
So what's next for Charles Ramsey? Cartoonist Kevin Eason has one hypothesis. After Ramsey pointed out the fact that he was eating McDonald's before going to answer the calls for help, Eason thinks it's only natural for the fast food giant to offer the internet sensation some kind of deal. Considering the fact that Sweet Brown got a movie role and a reality show after her viral victory, Eason may not be that far off.
What do you think? Will Charles Ramsey fame last, or will it be short-lived? What do you think is in store for the hero turned YouTube sensation? Share your thoughts in the comments section below.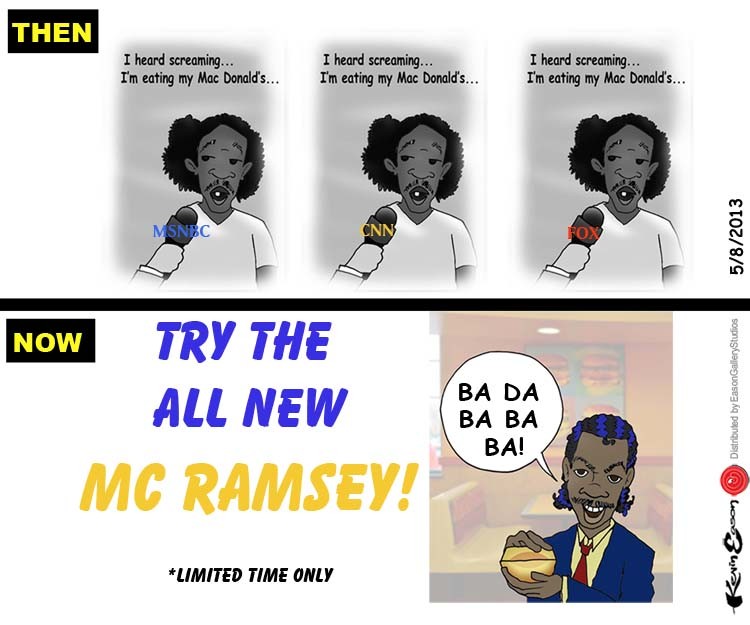 About the artist:

Kevin Eason is a freelance editorial cartoonist and illustrator from New Jersey. His brand of satire covers news events in politics, entertainment, sports and much more. Kevin's work features include: Gannet, TVOne, Uptown, The Urban Daily, NAACP, Cengage Publishing, Bossip, WBLS_107.5FM, and various newspapers and magazines throughout the country. Follow him on Facebook.
PHOTO GALLERY
The Political Satire Comedy Of Kevin Eason