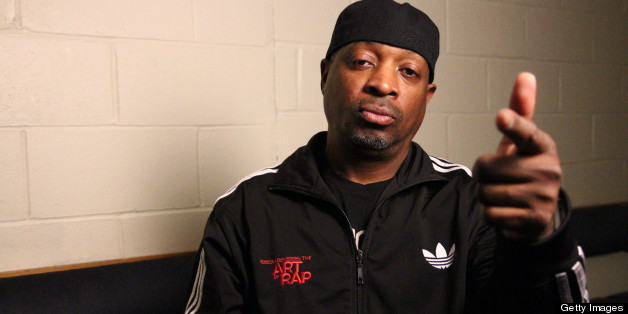 While his Public Enemy cohort, Flavor Flav is currently embroiled in legal drama, Chuck D (born Carlton Douglas Ridenhour) is set to ahcieve another personal milestone later this month.
According to a press release, Douglas will be a featured speaker atAdelphi University and will also receive an honorary doctorate degree during the university's 117th Commencement taking place May 19. The influential rapper-turned-Rock-and-Roll-Hall-of-Famer attended the university from 1978 to 1984. He received his Bachelor of Fine Arts degree and was also instrumental in expanding the school's radio programming.
Earlier this year during an interview with Ebony magazine, the influential rapper and motivational speaker credited his tenure at the university's radio station, WBAU, for sparking his music career.
"I always used to do a lot of hosting and I was on college radio in the early 80s. So I was always a part of something that wanted to break deejays and parties out," he said. "And that was with Hank Shocklee and Spectrum [City] back on Long Island. What made me want to become a recording artist; I was the first artist that was repeatedly asked by a label to record with them. That label was Def Jam Records."
"So I was the first recruited artist ever by them. I originally told them no, but a year later, I eventually said yes. It wasn't like I sent someone a demo. I was feverishly requested to make records."
BEFORE YOU GO
PHOTO GALLERY
Iconic Album Covers