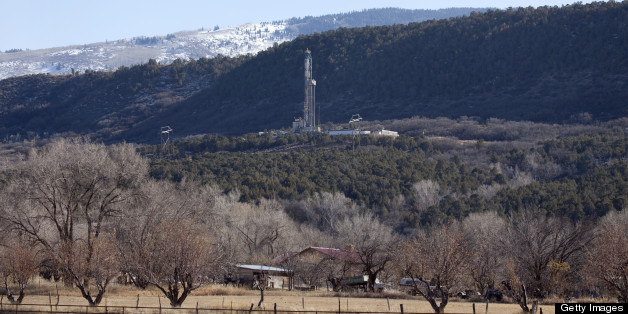 A bill that would have raised the daily mandatory minimum fine for toxic spills by oil and gas companies died in an impasse on the last day of the legislative session.
House Bill 1267 passed the House but was amended by the Senate leading to the creation of Wednesday morning's conference committee by House sponsors to resolve the issue. The Senate, however, rejected the changes made by the committee and the House opted to make no further changes, killing the legislation.
"The attempt is to hold the worst offenders accountable," said the bill's sponsor, Rep. Mike Foote (D-Lafayette), a former prosecutor. "As someone who's job has been to impose punishment for the last 10 years, I know that the threat of a maximum fine is meaningless unless the agency has a true intention to impose."
The bill would have raised the mandatory minimum fine from the current zero-to-$1,000 daily fine to $5,000 per violation per day under the legislation as it originally stood. The maximum daily fine would have been $15,000 for "violations that have a significant adverse impact on public health, safety, or welfare, including the environment and wildlife resources."
Click here to read House Bill 13-1267 in full.
Foote told The Associated Press' Kristen Wyatt that cracking down on oil and gas drillers has been tough.
According to a report by KDVR, Gov. John Hickenlooper's (D) lobbyists had been working to bring the bill to a vote in order to help his administration appeal to environmental groups.
Earlier this month the governor spoke at a FrackingSENSE lecture series at the University of Colorado and argued that the impact of hydraulic fracturing on the environment is not yet based in fact.
"I am constantly attacked now for being in the pocket of oil and gas, or somehow subservient to their philosophy or their wish," Hickenlooper said. "The Quakers have a term called 'fair witness,' someone who comes in and they don't have an ax to grind ... and that is what I try to be."
BEFORE YOU GO
PHOTO GALLERY
How Fracking Transforms Fortunes, Land