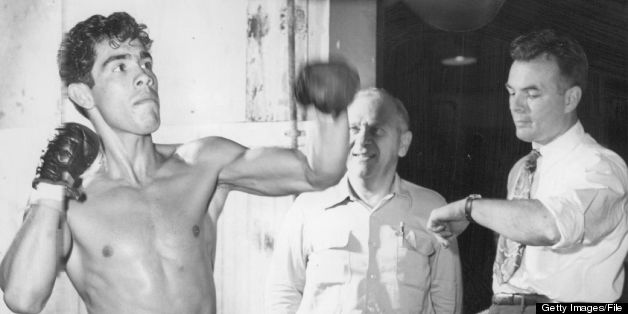 A deceased Latino civil rights leader is making some people in Denver uncomfortable.
A political fight has erupted in the Colorado capital over whether to name a new library branch after Chicano poet, boxer and social activist Rodolfo "Corky" Gonzalez.
Many people want to commemorate Gonzalez's memory with the library because of his literary achievements and the leading role he played in the Chicano Movement. But others oppose naming the library after a controversial figure and point to incidents of violence involving some of his supporters, though Gonzalez himself was not directly implicated, according to the Denver Post.
"Fighting for civil rights was a very controversial thing in the '60s and '70s," Denver Councilman Paul Lopez told the Denver Post. "I'm glad he did what he did because the opportunities for someone like me would not exist. In order for a Ken Salazar, Federico Peña and Bill Vidal to do what they have done, there had to be a Corky Gonzales."
The civil rights leader is perhaps most famous for his 1967 poem "I am Joaquin/Yo Soy Joaquín," which explores the Chicano experience in the United States.
His many other achievements include coordinating the Colorado Viva Kennedy campaign, and founding newspapers, the Escuela Tlatelolco school and the grassroots organization Crusade for Justice. He led student walkouts, boycotts, and demonstrations against police brutality and the Vietnam War.
The final decision falls to a group of eight library commissioners rather than the public. The deadline for them to pick a name is June 20.
Gonzalez died at his home in Denver in 2005 at the age of 76.
BEFORE YOU GO
PHOTO GALLERY
Cuban Artists Sculpts With Tobacco Leaves