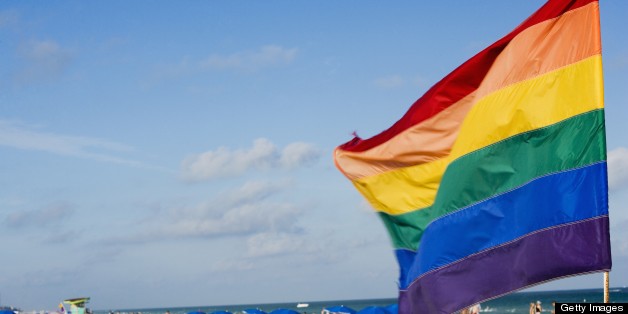 Florida lawmakers let two important LGBT rights bills languish this year, sealing the state's reputation as an "anti-gay state" for another 12 months.
One bill created a statewide domestic partnership registry, uniting a patchwork of select municipalities that grant health care visitation, among other rights, to same-sex couples.
"If you live on the border between a municipality that has these protections and one that doesn't," Nadine Smith, executive director of Equality Florida, explains, "in that urgent moment when seconds matter, you have to consult a GPS to determine which hospital to race to, which place will respect you as a family and which will treat you as a legal stranger."
Remarkably, the bill passed its first Senate hearing thanks to a swing vote by Sen. Nancy Detert, a Republican.
But a month later, the bill died in the Judiciary committee, despite the fact that a recent poll showed that 75 percent of Floridians support either gay marriage or civil unions, legal statuses that afford many more rights than domestic partnerships.

"The Florida Legislature should have nothing to do with shacking up and redefining marriage," said critic Pam Olsen, founder of the Florida Prayer Network, who has also said gay marriage can cause natural disasters.
Florida lawmakers also abandoned the Competitive Workforce Act, which would have updated the state's Civil Rights Act of 1992 to include protections against discrimination for reasons of sexual orientation and gender identity.
Tallahassee dropped the ball on the act, which 73 percent of Floridians support according to a Bob Graham Center for Public Service poll.
An amendment to include LGBT protections in the original 1992 law failed to pass a subcommittee vote after legislators reportedly watched videos of naked revelers at a California gay pride parade, according to the Sun Sentinel.
Since then a handful of local municipalities have passed their own LGBT civil protections, but there are none on the state-level.
"Protecting Floridians from discrimination based on sexual orientation or gender identity is an expression of the values that our state's Civil Rights Act of 1992 were passed to protect: that no one in our state should be denied a chance to have a job or a home just because of who they are," ACLU of Florida spokesperson Baylor Johnson told The Huffington Post.
BEFORE YOU GO
PHOTO GALLERY
Florida Counties Without Domestic Partnership Registries