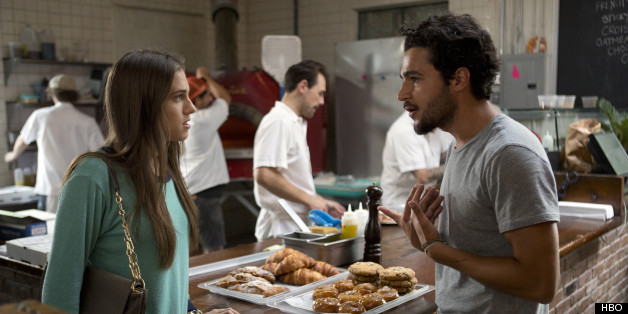 When Christopher Abbott abruptly decided to leave "Girls" in April, fans were left wondering what that meant for Marnie (Allison Williams), who reconciled with Abbott's character, Charlie, in the Season 2 finale.
Now, Williams has opened up to TVLine about the impact Abbott's departure will have on Marnie's storyline in Season 3, admitting that losing Charlie has "a huge effect on our show and [on the character of] Marnie specifically ... it's almost as if we skipped her third season and have gone on to single Marnie."
Still, Williams apparently isn't losing any sleep over the change in storyline. "The minute I heard the news, there wasn't a single doubt in my mind that [the show's writing staff] would come up with great stuff for Marnie to be doing," she told TVLine. "And what we've done so far and what we're continuing to do is so excellent."
Abbott reportedly chose to leave the series because of differences with creator and star Lena Dunham. "They've just started work on Season 3, and Chris is at odds with Lena," a source told the New York Post at the time. "He didn't like the direction things are going in, which seems a bit odd since the show put him on the map."
Reps for Abbott instead insisted that his departure was purely due to his busy schedule, telling The Hollywood Reporter, "[Chris] is grateful for the experience of collaborating with Lena, Judd [Apatow], and the entire 'Girls' cast and crew, but right now he's working on numerous other projects and has decided not to return to the show."
For more from Williams on "Girls" Season 3, click over to TVLine.
What do you think of Abbott's exit? Are you looking forward to "Girls" Season 3? Weigh in below!
BEFORE YOU GO