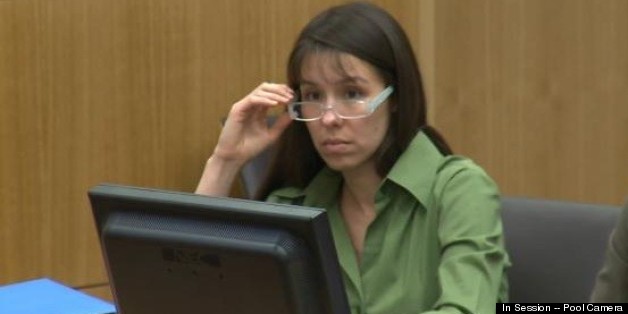 PHOENIX, Ariz. – Jodi Arias' future rests in the hands of an eight-man, four-woman jury.
And with each passing hour, it becomes more apparent that these jurors are not finding it easy to decide which charges, if any, should stick against the 32-year-old defendant.
CLICK HERE FOR LIVE UPDATES FROM PHOENIX
With news organizations from across the United States at the courthouse, the fourth day of deliberations begins.
Arias is charged with first-degree murder and could face the death penalty if convicted. But for her to be guilty of that, the jurors would have to agree that she acted with premeditation.
However, the jury can also opt for second-degree murder, manslaughter or outright acquittal.
The crime of second-degree murder requires proof that Arias intentionally caused the death of Alexander.
For a manslaughter conviction, the jury must find there was "adequate provocation ... sufficient to deprive a reasonable person of self-control."
When it was time to present evidence, the prosecutor had the burden of establishing beyond a reasonable doubt that Arias murdered Travis Alexander in June 2008.
The defense team claimed that Arias was a victim of domestic violence and acted in self-defense when she stabbed Alexander almost 30 times, shot him in the head and cut his throat from ear to ear.
The jury can also choose to acquit Arias. Whatever the case may be, judge Sherry Stephens made it clear last week that the jury must come to a unanimous consensus.
"All twelve of you must agree on each verdict," Stephens said.
READ THE JURY INSTRUCTIONS:
BEFORE YOU GO
PHOTO GALLERY
Jodi Arias Timeline