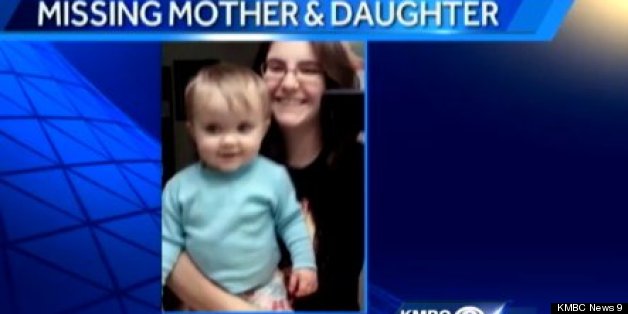 ASSOCIATED PRESS
OTTAWA, Kan. -- A grandmother of a missing Kansas woman says police have told her family that her granddaughter's body was one of three found this week on a farm.
Kaylie Bailey's grandmother, Wilma Pettijohn, told The Associated Press by phone Wednesday that police said they are still searching for her granddaughter's 18-month-old daughter, Lana.
Authorities say Bailey and her daughter were last seen May 1 at the farm in Ottawa where the bodies of a woman and two men were found earlier this week. Authorities haven't publicly identified any of the bodies.
The Franklin County Sheriff's Office says it located Bailey's vehicle Tuesday night in Emporia and brought in a man for questioning. It didn't identify the man.
BEFORE YOU GO
PHOTO GALLERY
Missing People