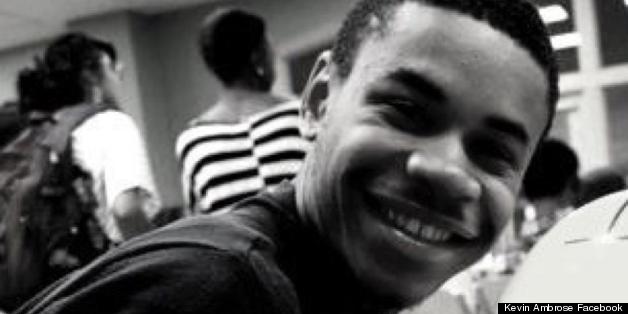 Kevin Ambrose was on his way to a Green Line station in Chicago's Grand Boulevard neighborhood to escort his friend home on the late-night walk Tuesday.
Ambrose never made it.
As the 19-year-old theater student at Columbia College was headed east near the 47th Street Green Line Station at South Prairie Avenue, police say Ambrose was gunned down in a drive-by shooting, the Sun-Times reports. The shots came from a "light-colored sedan" passing by about 11:04 p.m.
WGN reports Ambrose was hit at least once but managed to run through a vacant lot before collapsing in an alley South Prairie Avenue, a stone's throw from his home in the 4800 block of the same street.
Paramedics rushed Ambrose to a nearby hospital, but the 19-year-old was pronounced dead shortly thereafter, the Tribune reports.
Family and friends of the teen, described as a "low-key nerd" for Superman comic books and a dedicated dancer who once performed with a Joffrey Ballet youth program, were reeling from the news of his death Wednesday morning.
"I'm so mad. There are so many people in this neighborhood who aren't making an effort with their lives. He was trying to make something of himself," his mother, Ebony Ambrose told DNAinfo Chicago Wednesday. "Why him? I hate knowing my son had fear in his heart when he died."
Pierre Lockett, the Joffrey's director of community engagement, was the Ambrose family's upstairs neighbor and told DNAinfo the teen "was dedicated and he worked hard."
Police had no suspects in custody as of Wednesday morning. A few days earlier, the city logged its 100th homicide of the year, with Ambrose's slaying adding to the grim figure.
"You do all the right stuff," Ebony Ambrose told DNAinfo. "Send him to decent schools and put him in programs. And this happens."
BEFORE YOU GO
..
PHOTO GALLERY
Crime In Chicago