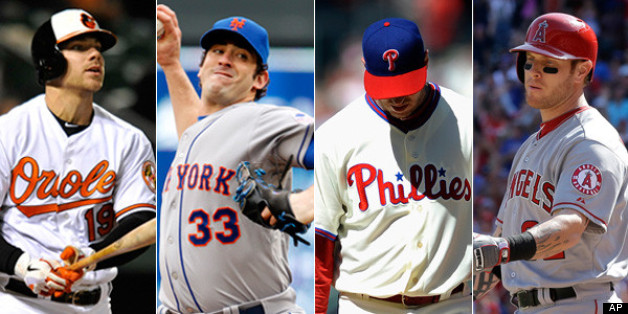 Matt Harvey? Really? Through seven starts this season, the Mets' righty is 4-0 and has been making fans in Queens, N.Y. forget about that knuckleballer who won last year's NL Cy Young award.
We're in the second month of the season and Harvey currently leads the majors in WHIP, he's in the top three in ERA and strikeouts, and he even flirted with perfection on Tuesday night against the White Sox. Harvey allowed just one hit over nine innings while striking out 12. The Mets went on to win 1-0 in the 10th.
While Harvey has been out-dueling the likes of Stephen Strasburg and Roy Halladay, the catcher he has been throwing to, John Buck, has provided the offense for the Mets. Yes, John Buck.
Buck has started off hot. Josh Hamilton has started off cold. Mark Reynolds leads the American League in home runs. While Justin Upton is dominating, his brother is batting well below .200.
Needless to say, there have been plenty of surprises so far this season, both good and bad. But it's only May. So just in case some of these early season surprises don't last long, take a look at some players who have burst onto the scene and others who have disappointed early on.
PHOTO GALLERY
Early Season MLB Surprises