"Nashville" star Charles "Chip" Esten recently returned home to Northern Virginia for a good cause: he was playing a $150 per person fundraiser for his alma mater, T.C. Williams High School.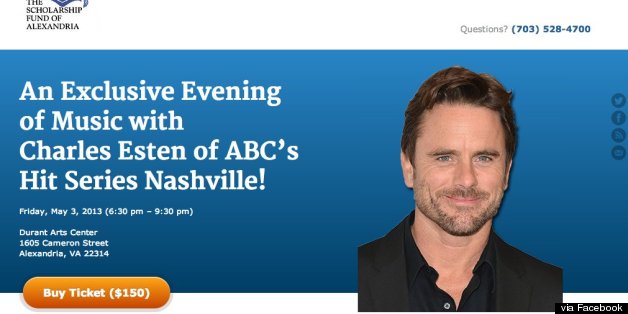 Esten played for the nearly 200 school supporters, family, friends and fans of "Nashville" at the May 3 fundraiser event at the Durant Center in Alexandria, Va.

"Most of the people here have had to listen to me play music over the years, so now it's funny they were nice enough to cough-up for the charity and listen to it again," Esten says.

All the proceeds from the event, which was $150 a ticket, benefit the Alexandria Scholarship Fund. The fund raises money for local high school students to help them afford the college.
Esten's sister, Cathy Puskar, is chair of the board of trustees for the scholarship fund, according to Connection Newspapers. Esten graduated from T.C. Williams in 1983.
In case you missed the event, here's a video of Esten performing, from the scholarship fund's Facebook page:
BEFORE YOU GO
PHOTO GALLERY
Hayden Panettiere's Style