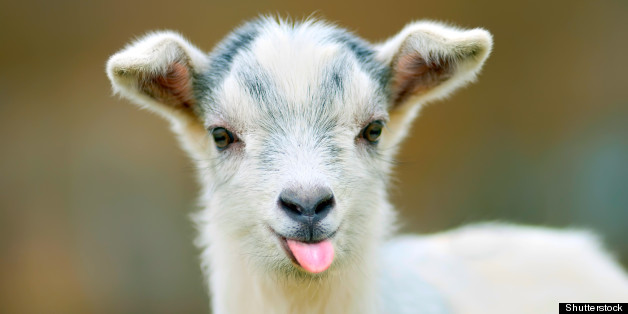 Yes, Chicago's O'Hare International Airport is about to hire some 25 goats and possibly some sheep. No, the airport is not installing a petting zoo.
The city's Department of Aviation on Wednesday announced that it has awarded a two-year contract -- worth $100,000 -- to Chicago-based Central Commissary Holdings, LLC, to turn loose dozens of grazing goats on areas of the airport's grounds separately by security fencing from the airfield, NBC Chicago reports.
The firm, which also operates Lincoln Park restaurant Butcher & The Burger, currently keeps the goats at a farm in suburban Barrington Hills, according to the Chicago Tribune, but will relocate the herd to O'Hare later this spring once adequate foliage is present.
Central Commissary Holdings was one of many firms that engaged in a bid war in response to the airport's call for an earth-friendly weed control force to staff the pilot program. The goats will control vegetation in hard-to-mow areas of the airport's grounds and are expected to clear about 250 square feet of vegetation daily, CBS Chicago reports.
Also coming with the animals will be -- what else? -- a shepherd responsible for supervising them.
Goats have also been used for vegetation control at golf courses and other airports such as San Francisco International.
BEFORE YOU GO
***
PHOTO GALLERY
Goats in trees