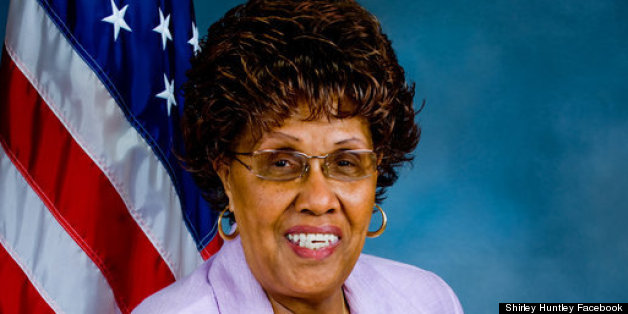 Seven elected officials in New York, and two former political aides, were the target of a federal corruption probe, a new document reveals.
The nine were all secretly recorded by state Senator Shirley Huntley, who wore a wiretap in cooperation with the FBI after being arrested in a bribery scheme.
An unsealed, sentencing document (see below) in Huntley's trial, obtained by Capital New York Wednesday, revealed the targets of her wiretapped conversations were:
State Senator John Sampson

Melvin Lowe, (former political consultant and associate of New York State Attorney General Eric Schneiderman)

State Senator Eric Adams

State Senator Ruth Hassell-Thompson

State Senator Jose Peralta

State Senator Malcolm Smith

City Councilman Ruben Wills

State Senator Velmanette Montgomery

Curtis Taylor (former staffer for Malcolm Smith)
According to the New York Observer, the U.S. Attorney's Office wrote in court documents that "eight of these nine individuals remain the subjects of ongoing criminal investigations."
Both Smith and Sampson, along with some other local elected officials, were arrested on corruption charges in the last few weeks.
In January, Huntley pleaded guilty to stealing $87,000 in taxpayer money. She agreed to the wiretap as part of a deal to get leniency.
She is scheduled to be sentenced on Thursday.
BEFORE YOU GO