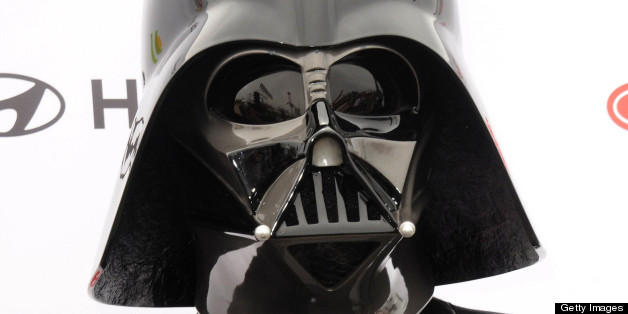 Disney appears one step closer to opening a Star Wars theme park, if we can trust that recent comments from Disney CEO Bob Iger aren't just a Jedi mind trick. After acquiring Lucasfilm last October for more than $4 billion, a theme park might compliment Disney's big plans for the franchise.
"In addition to the Star Wars feature films that we've already talked about, we're also working on opportunities for television and our parks," Iger said during an earnings call Tuesday. "It's still very early in the process. We'll announce details as these developments evolve."
Disney wrote in an emailed statement to The Huffington Post:
"For more than 25 years, our partnership with LucasFilm has helped bring the imaginative universe of Star Wars to life at our parks and resorts across the globe. We combine legendary Disney storytelling and innovation with the iconic characters of the Star Wars franchise to transport guests of all ages to a galaxy far, far away. We're excited to explore new ways to bring these stories to life."
Disney's existing parks have performed exceptionally well as of late, with their operating income jumping 73 percent from a year ago, the Los Angeles Times reports. The company benefited from new areas at both its California and Florida park locations, according to The New York Times.
Disney World already announced plans for Star Wars-themed weekends, and rumors of an entire park have been circulating ever since reports emerged of a Disney survey asking fans how they'd feel about one, as tweeted by Gawker editor Ken Layne.
This new Disneyland visitor survey suggests there's a lot more Star Wars theme park stuff on the way. twitter.com/KenLayne/statu…

— Ken Layne (@KenLayne) March 20, 2013
What it might look like will be up to Disney, but Star Wars comic book artist Tom hodges has some ideas. Disney, please take note: We need a recreation of that bar where Obi-Wan chopped off that dude's arm. We need it.
(Hat tip: Business Insider)
BEFORE YOU GO
PHOTO GALLERY
CEOs Who Look Like Villains