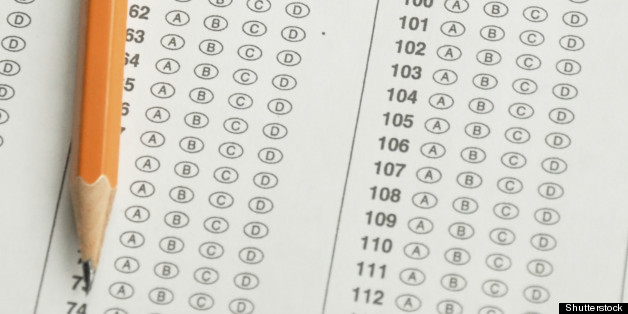 The Texas Senate approved a bill Monday that would substantially reduce the number of standardized tests students need to take in order to graduate. The bill must be reconciled with an earlier House bill, which also loosens graduation standards for students, according to the Associated Press.
The Senate bill, which was unanimously approved, would cut the number of end-of-year exams students must pass in order to graduate from 15 to five. If implemented in its current form, Texas students would only be required to pass English I and II, Algebra I, Biology and U.S. history. It would also create more flexible diploma plans for students who pursue career-training courses, according to the Austin American-Statesmen.
The Senate and House bill must be reconciled before being sent to Gov. Rick Perry at the end of the legislative session. While the House bill also reduces the amount of standardized tests students would have to take, it differs on which tests would be scrapped, according to Dallas Morning News.
Texas is the birthplace of high-stakes testing, but the practice has recently come under fire in the state. According to El Paso Times, Texas students now take more tests than students anywhere else in the country. Teachers, school administrators and parents have been pressuring lawmakers to reduce standardized testing, especially as student achievement has declined under Perry, the American Prospect reported in January.
Senate Education Committee Chairman Dan Patrick, a Republican from Houston, told the El Paso Times that the bill would decrease the maximum amount of time students spend practicing for and taking tests from 90 hours to 21.
"One of the great benefits of this bill is giving teachers the opportunity to teach," Patrick told the outlet.
However, the initiative to reduce standardized testing in Texas is not without its critics.
In response to the bill, president of the Texas Association of Business Bill Hammond said, "We already graduate only 25 percent of students who are career- or college-ready. I don't understand why many of our lawmakers are dead set on running away from strong requirements meant to increase that number and put in place standards that will do just the opposite," according to the Austin American-Statesmen.
The Senate bill also dropped the requirement that schools be measured with letter grades, although districts would still be rated annually, the Dallas Morning News notes.
BEFORE YOU GO
PHOTO GALLERY
Controversial Curriculum Changes Affecting Schools In 2012-13