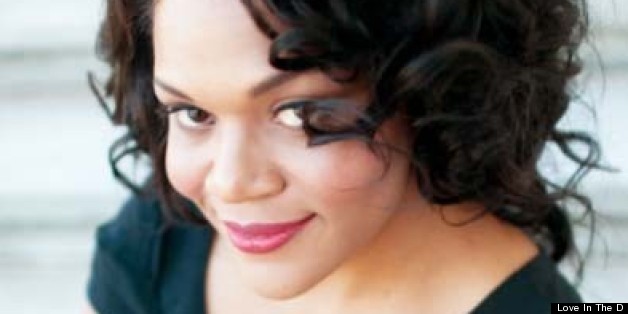 This post comes to us courtesy of Love in the D.
I was so excited when Meg Pouncy contacted me about her wine business! One of the best things about blogging is that I've connected with amazing women who have started their own businesses. Meg owns Vino Dream, a wine pairing and event company in Detroit!
Love in the D: How did you get started as a sommelier and what is the story behind Vino Dream?

I was working in San Francisco as a designer and ended up working on design for a wine bar! That piqued my interest and I started learning about wine. I got a job in Pennsylvania, the fifth largest wine producer in the country at the time, and I started going to wine classes. Friends started calling me when they were having friends over, asking for advice about what wine should be paired with the meal they were about to prepare. More and more friends were calling for advice. Eventually I moved home to Detroit for family reasons and decided to start a business! While planning, I flew around the country to get to know the wine industry. I tried 320 wines! And interviewed people everywhere I went. I started Vino Dream using this new knowledge and experience.
Meg Pouncy: Any tips for discovering unique Michigan or local wines to serve at a Detroit wedding?

Consider the whole experience! Many people think only about the champagne toast and then cake. Don't serve a dry fruity wine right before a sweet frosted cake. Try a Michigan dessert wine or Canadian ice wine. Try something that will complement the cake. Think about serving different types of wine throughout the meal. Start with an appertis before the meal, and then serve another wine with the meal, followed by a dessert wine. Always look for balance when planning your wedding meal.
See more of Pouncy's tips for picking the perfect wines for your wedding -- plus socially conscious Detroit weddings around town -- at Love in the D.

PHOTO GALLERY
Etsy Wedding Items
BEFORE YOU GO