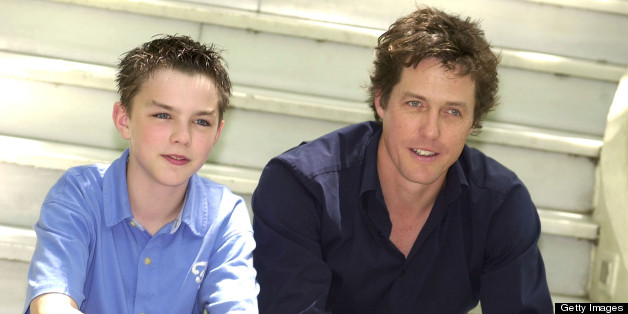 NBC has ordered a TV remake of "About A Boy," Deadline reports.
The network picked up the pilot, based on the 2002 movie and Nicholas Hornby's best-selling novel of the same name, from "Parenthood" creator Jason Katims and directed by Jon Favreau.
In NBC's "About A Boy" series, Minnie Driver will play Fiona, the role originated by Toni Collette in the film and "New Girl's" David Walton will play Will, the immature bachelor (originally played by Hugh Grant) who befriends a boy (Benjamin Stockham) who moves in next door with his slightly crazy mom (Driver).
Driver reacted to NBC's decision to pick up "About A Boy" via Twitter:
Oh good lord it would seem my lovely TV show About A Boy got picked up by #NBC. Hmmm, will now have to stop tarting about and actually work.

— Minnie Driver (@driverminnie) May 9, 2013
And Favreau tweeted a photo of the cast after filming on the NBC "About A Boy" pilot wrapped in March:
That's a picture wrap on @driverminnie #aboutaboy say.ly/wCz5sDh

— Jon Favreau (@Jon_Favreau) March 27, 2013
In addition to "About A Boy," NBC picked up four other pilots to series: J.J. Abrams' "Believe," the Sean Hayes/Victor Fresco comedy, Rand Ravich's "Crisis," starring Dermot Mulroney and Gillian Anderson, and "Family Guide," the comedy starring Parker Posey and "Lost" alum Harold Perrineau.
PHOTO GALLERY
NBC's New Shows 2013-2014
BEFORE YOU GO