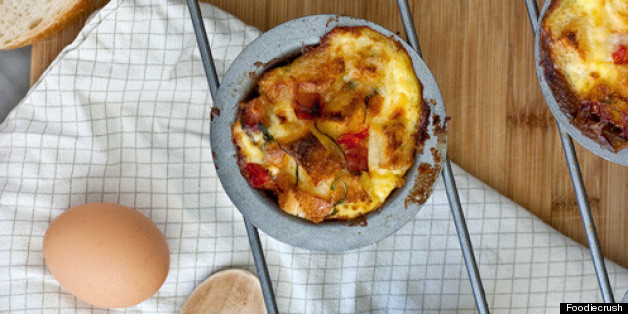 Stratas aren't as hyped as the breakfast frittata. For one reason or another, they don't show up on brunch menus; and an astounding number of people we've encountered have never even heard of them. But stratas are just about the best thing you can do with baked eggs -- way better than frittatas or quiches can ever be. And, they're just as easy to make.
The thing that makes stratas so amazing is the bread. Unlike quiches and frittatas, the base of the strata is bread cubes that are then left to soak in a custardy egg mixture for a couple of hours. The bread makes the strata perfectly light and a lot like a savory version of bread pudding that you get to eat for breakfast. It's nothing short of amazing.
Want to read more from HuffPost Taste? Follow us on Twitter, Facebook, Pinterest and Tumblr.
PHOTO GALLERY
Strata Recipes
BEFORE YOU GO