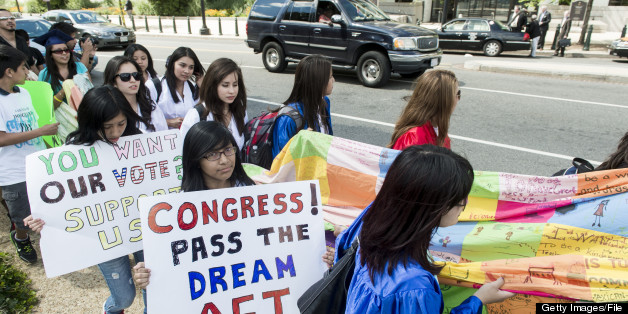 PHOENIX — Three years ago, in the wake of a new Arizona law aimed at those in the country illegally, tens of thousands converged on the Capitol with a message: Today we march, tomorrow we vote.
But new figures Wednesday from the U.S. Census Bureau suggest those efforts have had mixed results at best.
The percentage of Hispanics registered to vote for last year's election is virtually identical to what it was for the 2008 presidential race. And while the share of Hispanics who actually reported they voted was up from four years earlier, to 40.4 percent, it still trails by far the 70.5 percent voting rate of non-Hispanic Anglos.
Read more on Capitol Media Services
BEFORE YOU GO
PHOTO GALLERY
6 Pols Against A Pathway To Citizenship