Let's paint a picture, shall we? It's the morning of Mother's Day. You're taking Mom out for a nice meal. Your car pulls into a restaurant. Is it an upscale brunch spot with mimosas? Is there classical music playing? Nope! It's Hooters!
If her reaction is, "Wow, awesome!" and not, "I'm never speaking to you again," then you might want to take advantage of the original breastaurant chain's Mother's Day promotion, which gets the lady who bore you any meal costing $10 or less on the house, plus a drink purchase.
That's a great deal! Sort of! Regardless of what your own mother might think, Hooters definitely expects people to take advantage of it. BuzzFeed writes that based on last year's deal, Hooters expects 20,000 mothers to swing by on May 12. Yes, really.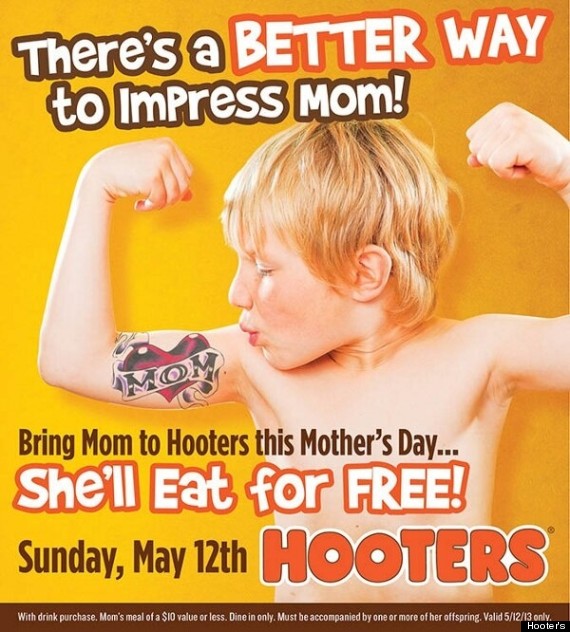 BEFORE YOU GO
PHOTO GALLERY
Restaurants That May Be Upset About The Breastaurant Trademark