 PHOENIX –- Jurors who convicted Jodi Arias of first-degree murder in the death of her ex-boyfriend will begin hearing testimony today in the penalty phase of the case.
Prosecutor Juan Martinez is asking for the death penalty for Arias. During the trial the prosecutor presented gruesome evidence and testimony that he said proved Arias premeditated the killing of Travis Alexander and then took steps to cover it up.
The defense tried to convince the jury that Arias was a victim of domestic violence and killed Alexander in self-defense. They wanted the jury to acquit Arias or find her guilty of a lesser charge.
Arias, 32, stood accused of stabbing 30-year-old Alexander nearly 30 times, shooting him in the head and cutting his throat from ear to ear in his Mesa home on June 4, 2008.
"She killed him three times over," Martinez said in closing statements.
The jury of eight men and four women heard four months of testimony in the case and deliberated about 15 hours before returning the guilty verdict on Wednesday. Five jurors voted that Arias was guilty of premeditated murder and seven voted that she was guilty of premeditated felony murder.
That same jury will now determine Arias' fate.
In the sentencing phase of the trial, lawyers will likely present evidence that wasn't allowed to be presented to the jury before the verdict.
Alternatives to the death penalty are life in prison with a chance of release after 25 years and life without parole.
A unanimous decision is required to impose the death penalty.
The sentencing phase is expected to include testimony from the medical examiner who performed Alexander's autopsy. The defense will likely call witnesses who can humanize Arias.
After hearing testimony from both sides, the jury will recommend a sentence to Judge Sherry Stephens. If the jury deadlocks, sentencing could revert to the judge.
On Wednesday, Arias told FOX-10 Phoenix that she prefers the death penalty over a sentence of life in prison. Arias said she would "prefer to die sooner than later" and described death as "the ultimate freedom." She has since been placed under suicide watch.
The trial is scheduled to resume at 4:00 p.m. Eastern time.
Read below for minute-by-minute updates from court Thursday:
05/09/2013 4:25 PM EDT
Court Cancelled
No court today. The trial has been delayed until May 15. No reason has been given.
05/09/2013 4:21 PM EDT
Late Start
The media is not being allowed inside yet. No reason has been given yet.
05/09/2013 4:15 PM EDT
Anytime
Court should start anytime. There is only a small crowd of people outside the courthouse today.
05/09/2013 1:22 PM EDT
Penalty Phase Begins Today
The penalty phase of the trial will begin at 4 p.m. Eastern time.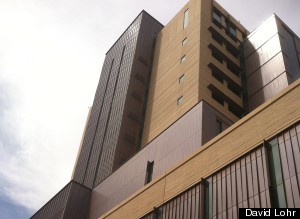 The Huffington Post is live blogging Thursday's testimony. Check back here for updates.
BEFORE YOU GO
PHOTO GALLERY
Jodi Arias Timeline