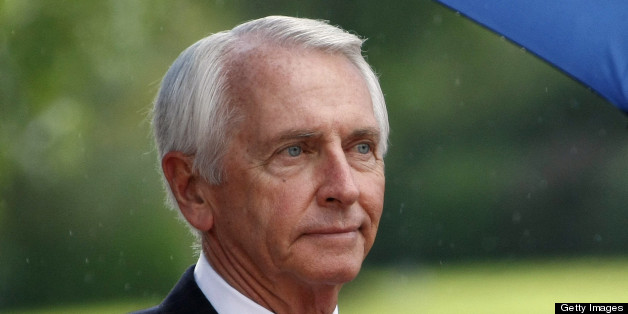 Gov. Steve Beshear (D) announced Kentucky would participate in a key element of President Barack Obama's health care plan to enroll more people in Medicaid.
Beshear tweeted the news Thursday afternoon:
Announced today:More than 300,000 uninsured Kentuckians will now have health coverage under new #Medicaid expansion #healthierKy

— Steve Beshear (@GovSteveBeshear) May 9, 2013
Beshear is one of the last governors in the country to announce his position on Medicaid expansion, a plan that has faced difficulty thanks to Republican infighting.
HuffPost reported earlier on Medicaid expansion:
Under Obama's health care reform law, Medicaid coverage would be available to anyone who earns up to 133 percent of the federal poverty level, which is $15,282 for a single person this year. States are allowed to opt out of the expansion, however, based on a Supreme Court ruling last year that Congress couldn't mandate they enlarge Medicaid, which is jointly run and financed by the federal and state governments.

The Obamacare Medicaid expansion brings unprecedented federal funding for the program. From next year through 2016, the federal government will pay the full cost of covering newly eligible people in states that undertake the expansion, after which the federal share shrinks over time until it reaches 90 percent in 2022 and future years. The federal government currently pays an average 57 percent of the expenses for those already enrolled in Medicaid.
Click here to read a statement from Beshear's office on Medicaid expansion.
This story is developing and has been updated.

BEFORE YOU GO
PHOTO GALLERY
Health Care Reform Efforts Throughout History