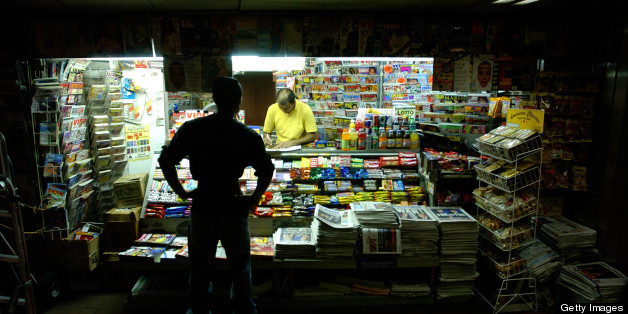 It's another bleak week for the New York media industry, as layoffs and buyouts hit three of the city's newspapers.
Two editors quit the Village Voice on Thursday after being instructed to cut five people. That came on the same morning that the New York Post announced it would reduce its newsroom staff, and the New York Daily News planned its second round of layoffs in two days.
Editors Will Bourne and Jessica Lustig chose to resign from the Village Voice rather than oversee a round of layoffs, the New York Times' David Carr reported Thursday. They had been instructed to eliminate five positions from a 20 person staff.
"I have enormous respect for the staff here and the work they have been doing and I am not going to preside over further layoffs," Bourne told the Times.
Meanwhile, The Daily News planned a second round of cuts for Thursday — just one day after eliminated an estimated 15 positions. Capital New York reported Thursday that editor Colin Myler attributed the cuts to a "restructuring" of the paper's digital side.
Over at the Post, editor Col Allan announced that the paper is offering voluntary buyouts in order to shrink the newsroom by ten percent. Capital New York reported Thursday that Allan hinted at layoffs if not enough people take buyouts, saying that the paper could reach its goal through "other measures if necessary."
The cuts come as News Corp. prepares to separate its newspapers and book publishers from its entertainment properties. The move could weaken the publishing properties, which will no longer have the cash flow of News Corp.'s film and television studios and Fox News to fall back on.
The journalism industry, unfortunately, is no stranger to dizzying rounds of cuts. The 2012 holiday season, for example, saw layoffs and buyouts announced at the Times, Newsweek, the Cleveland Pain Dealer and the Guardian, as well as the shuttering of the Daily. Paper Cuts, a website that tracks newspaper layoffs, estimates that 1,859 jobs have been eliminated since 2012.
BEFORE YOU GO
PHOTO GALLERY
25 Biggest U.S. Newspapers In 2012