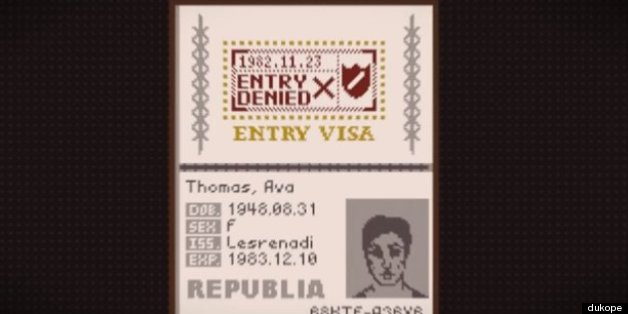 "Is this person a lawful citizen of my country or an unauthorized immigrant, terrorist, spy, or smuggler?"
This is the primary question you'll have to ask yourself if you play the new game "Papers Please," which casts users in the role of border agent.
Lucas Pope, an American video game designer living in Japan, has been making video games of all sorts for 20 years. But his latest game comes at a time when immigration has coincidentally taken center stage in American politics.