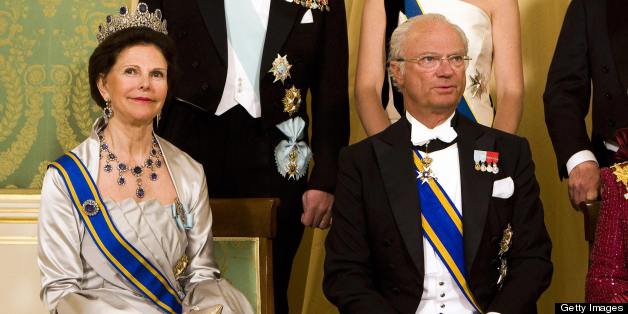 WASHINGTON -- Royal watchers have a busy Thursday ahead! Not only is Britain's Prince Harry in D.C. for two days, the King and Queen of Sweden are also in town for the day.
The Associated Press reports King Carl XVI Gustaf and Queen Silvia will visit Smithsonian's National Museum of the American Indian and the Library of Congress before enjoying a performance by The Washington Ballet at the Kennedy Center.
The royals' D.C. visit is part of an East Coast tour to celebrate the 375th anniversary of the first Swedish colony in the New World -- New Sweden (now part of Wilmington), Delaware.
The king and queen will visit Wilmington Saturday.
Meanwhile, Washington has gone Harry crazy ahead of the younger British prince's visit. The ginger royal is expected to tour an anti-landmine photography exhibit on Capitol Hill, visit Arlington National Cemetery and have dinner at British Ambassador Peter Westmacott's Embassy Row home.
BEFORE YOU GO
PHOTO GALLERY
Spend Some Quality Time With Prince Harry...