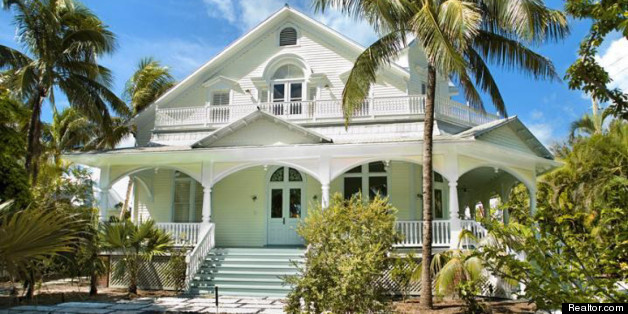 It inspired the humid passion in "A Street Car Named Desire" and the drunken longing in "A Farewell To Arms."
And Key West didn't just serve as the muse for one-time literary residents Tennessee Williams and Ernest Hemingway.
It's where Judy Blume still writes some of her awkward-yet-endearing lustful young adult novels and singer-songwriter Jimmy Buffet holds an outpost to keep making "the best of every virtue and vice."
Who wouldn't want to own a little piece of Conch history and have a little weekend getaway in the islands that dangle off the tip of Florida, just out of reach of everyday stresses?
HuffPost Miami combed through historic Key West homes currently on the market and came up with seven outstanding houses with a rich 100-plus history.
Although they may come with their fair share of ghosts, the historic gems also feature turn-of-the-century charm.
Think conservatories, guest quarters, Dade County Pine accents, impressive vaulted ceilings, fireplaces in bedrooms, dressing rooms, sundecks, and wraparound porches.
Click below to see a slideshow of the best 100-plus-old Key West home currently for sale:

PHOTO GALLERY
Historic Key West Homes For Sale
BEFORE YOU GO