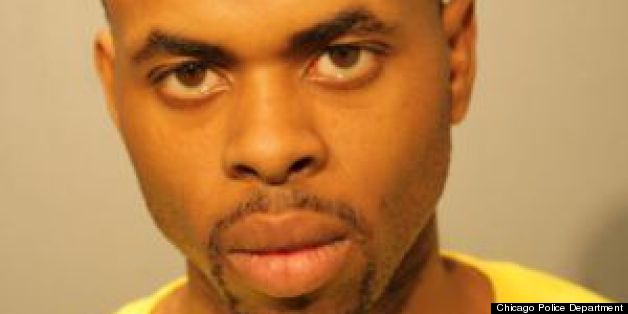 Updated story
The 26-year-old charged with the murder of 19-year-old Columbia College student Kevin Ambrose served just 10 months of an eight-year aggravated robbery sentence before being granted parole, DNAinfo Chicago reports.
Held without bond on Friday, Jerome Brown, of the 7400 block of South Emerald Street, has been charged with first-degree murder in the fatal Tuesday shooting near the 47th Street CTA Green Line station, ABC Chicago reports.
According to the Chicago Tribune, Brown is currently on parole for aggravated robbery. He was caught by a witness to the shooting when he and at least one other friend returned to drive past the crime scene.
Ambrose had been on his way to the station in Chicago's Grand Boulevard neighborhood to escort a friend home on the late-night walk around 11:04 p.m. when a gunman opened fire after exiting from a light-colored sedan that'd been passing by.
That friend, Michael Dye, told ABC of his last memories of seeing his friend running before he heard gun shots being fired: "He called out to me to tell me to call somebody. I was the last person he saw, and the last person he could talk to."
Ambrose was struck in the back but managed to run through a vacant lot before collapsing in an alley on South Prairie Avenue, a stone's throw from his home in the 4800 block of the same street. He was rushed by paramedics to a nearby hospital but was pronounced dead shortly thereafter.
Ebony Ambrose, Kevin's mother, told CBS Chicago her son had just begun switching his major to criminal justice because he had hoped to become a police officer.
"I followed the damn blueprint. My kid still got killed. What the hell am I supposed to do?" Ebony told the station.
Friends of Ambrose gathered Wednesday night at the Harold Washington Library to remember the bright teen who family and friends previously described as a "low-key nerd" for Superman comic books and a dedicated dancer who once performed with a Joffrey Ballet youth program.
Brittany Stokes, a friend of Kevin's, told DNAinfo he was the third person she knows this year who had been killed in a shooting in Chicago.
"We have to go through our friends dying," Stokes, 20, told DNAinfo. "I feel this city is some type of poison — it's hitting too close to home."
BEFORE YOU GO
***
PHOTO GALLERY
Crime In Chicago