Nothing softens up the appearance of an assault rifle like a layer of fondant with a cherry on top, don't you agree? Scott Hove, the sculptor behind Oakland's beloved "Cakeland", is back with a new series.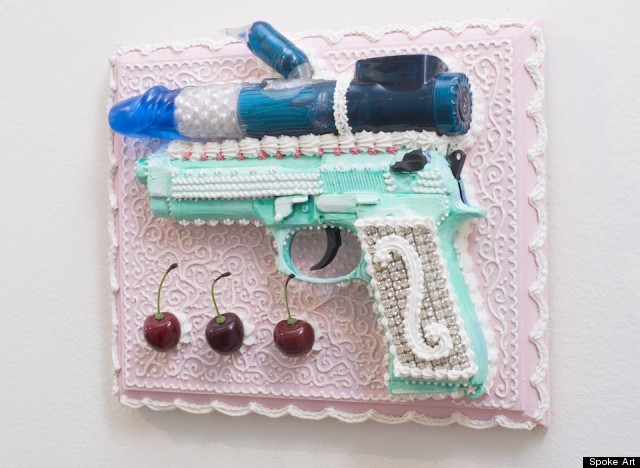 His latest exhibition, "Guns and Ecstasy," toys with the notions of power and masculinity associated with weapons, transforming symbols of intimidation into adorable objects.
For the exhibition Hoves has also crafted "A Pentagonal Disco Infinity Chamber," which is described as "a one-person-at-a-time mirrored cake room with a disco ball and an endless sense of euphoric space." We're thinking Yayoi Kusama's "Fireflies on the Water" with a major sugar rush.
"Guns and Ecstasy" runs through May 25 at Spoke Art in Oakland. Check out Hove's frosted guns in the slideshow below and for more artwork experimenting with glammed up weaponry check out Linda Lighton's lipstick guns.
BEFORE YOU GO