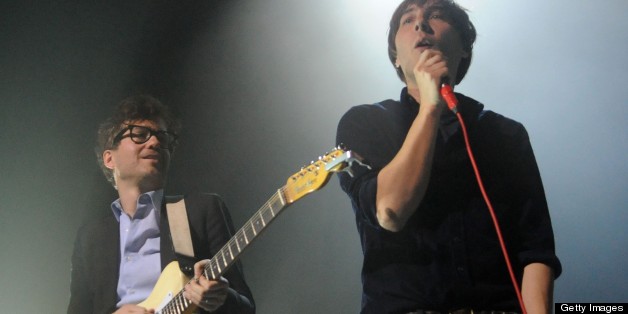 Get ready to rock! And prepare to get wet.
The fourth annual Sweetlife Music and Food Festival, one of the area's largest fests, is Saturday at Merriweather Post Pavilion in Columbia, Md. The music -- headliners Phoenix and Passion Pit -- and food jamboree kicks off at noon and the rain and thunder will perform various sets throughout the day.
We've got the set times and the food truck info, along with tips about the weather, to make your Sweetlife experience as sweet as can be.
Here are the recently released set times. Plot out a good course of action for some of the bigger overlapping acts like Compton rapper Kendrick Lamar and indie breakout DIY group Youth Lagoon.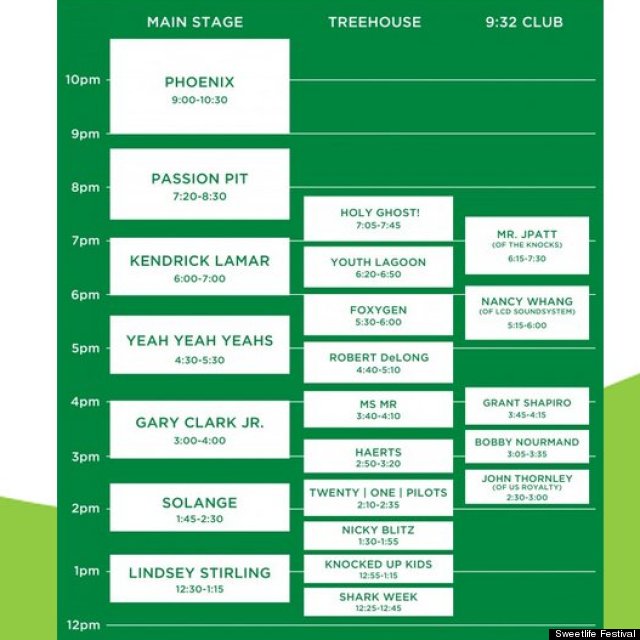 But be aware, The Weather Channel is calling for scattered thunderstorms throughout the afternoon, so leave the hipster sunglasses at home and seek shelter if you hear rumblings from the sky. The forecast also calls for rain all day and all night. Our suggestion: bring a poncho and ziplock bags so your smartphones don't get wet and you can Instagram as much of the festival as you possibly can.
The festival is also known for its variety of local beer and food, and this year's selection is no let down. Here is a list of the food and drink vendors who will be selling grub Saturday, available to general admission concertgoers, courtesy of Brightest Young Things:
Flying Dog
Mountain State Brewery 3. DC Brau
Chocolate City
Peak Organic
Boordy Vineyard
Chubbies
the Roadies
keany bus
sweetgreen cafe
chia truck
vigilante
sticky fingers
KIND Bars
Honest Tea
Bakery de France
Dolcezza
Fresh Farm
Takorean
Jose Andres' Pepe Truck
The Big Cheese
Kushi-moto
Bev Eggleston
Toki Underground/13th St Meats
Everlasting Life Cafe
DGS Delicatessen
Tadah! Foods
Kushi Izakaya
Kenji Sliders
Wichcraft NYC
There will be even more food and drink options for those with backstage or VIP passes.
Lawn tickets are still available for $75, scoop them up before they're gone!
So have fun, stay dry, stay safe and most of all, rock out!
BEFORE YOU GO
PHOTO GALLERY
Sweetlife 2013 Lineup