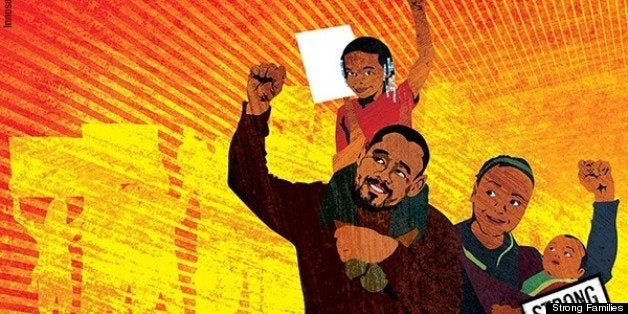 "Roses are red, violets are blue, better luck next time finding a Mother's Day card that truly represents you."
If you aren't the typical nuclear family, that's the kind of message you're likely to find down the greeting card aisle, but for the third year, the Strong Families initiative is offering not-so-average families Mother's Day greetings of a different kind.
The organization's "Mama's Day Our Way" eCard series commissioned a group of artists to design Mother's Day cards featuring "low-income moms, young moms, immigrant moms, single moms, incarcerated moms, queer moms, and moms struggling with substance abuse," among others, as Jezebel notes.
Check out our favorite picks in the slideshow below and the full collection at MamasDay.org.
PHOTO GALLERY
13 Ways To Say Happy Mama's Day