Good news, Rihanna fans -- the singer is back in the studio.
The 25-year-old artist took to her Instagram on Friday to post a picture of herself in a recording studio with rapper Wale. "Work hard play hard!" Rihanna wrote. "[Wale] and I cooking up a lil treat!!! #studiolife."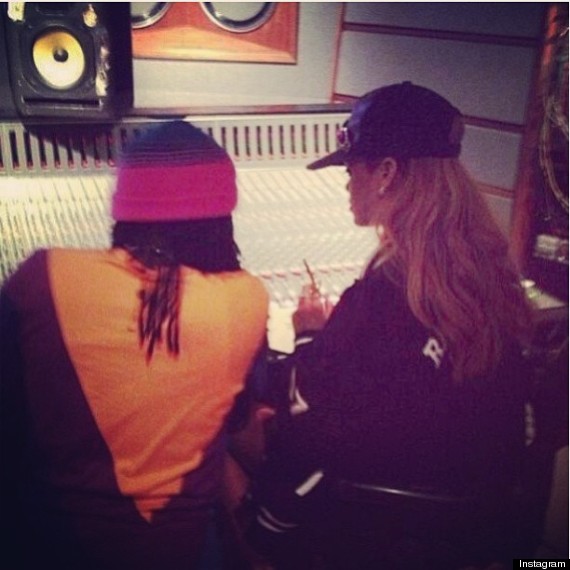 The newly-single singer took advantage of a two-week break in the middle of her Diamonds World Tour to clock some recording time. Washington, D.C.-raised rapper Wale has worked with Rih's music before, sampling her song, "Question Existing," off of the "Good Girl Gone Bad" album for his 2009 track, "Contemplate."
There is no word yet as to whether the duo's recent collaboration will be included on an upcoming album from Rihanna or as part of "The Gifted," Wale's third studio album, hitting stores on June 25.
The ever-busy Rihanna had been rumored to be taking a break after the wrap of her Diamonds World Tour.
"She's been in this go mode for a while. Seven hit records in seven years," Ryan Seacrest said on his radio show. "Sold-out tours, but sources say after this tour wraps, she plans to take up to a year off to unwind."
RiRi has yet to comment on plans for her next album.
PHOTO GALLERY
Rihanna's 777 Tour
BEFORE YOU GO