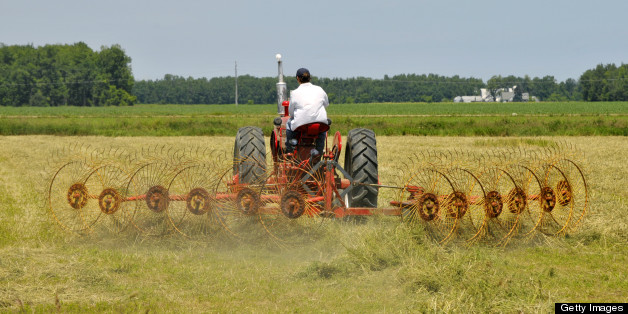 A British outfit declared this week that the University of California at Davis, has the No. 1 agricultural school on Earth.
The survey by QS World University Rankings no doubt brought smiles to Modesto-area people who got ag-related degrees at Davis.
The ranking was based in part on opinions from academics and employers in the field. It also accounted for the number of research papers published by Davis people and the number of times those papers were cited by other researchers.
"At the institutional level, this ranking signifies rich teaching and research programs that developed and were built during our more than 100 years of service," said Mary Delany, interim dean of the College of Agricultural and Environmental Sciences.
Praise in the rarefied world of academia is nice, but what really matters is how Davis professors and researchers apply their knowledge to the basic business of producing food.
Much of this is done through the UC Cooperative Extension, which has county-based offices dispensing wisdom about farming, nutrition and related topics.
I talk from time to time with Davis people about ag issues. A dairy economist shared his thoughts on the milk pricing dilemma. An expert on the canned food industry talked about why Tri-Valley Growers went under. A bee researcher mulled over why the colonies that pollinate almonds and other crops are struggling.
Other Davis experts have explained the appeal of farmers markets and how to make cafeteria meals healthier for schoolkids.
This is not dry research filed away in a library. This is everyday life.
Of course, excellence in ag does not start and end at Davis. We are blessed to have Modesto Junior College, whose well-known program trains people directly for jobs or gets them ready to transfer to four-year schools. We also have a fairly new ag program at California State University, Stanislaus, which attracts some of the local students who might otherwise go to the CSUs at Fresno or San Luis Obispo.
They might not catch the attention of British survey-takers, but they are serving us well.
Have an idea for the Farm Beat? Contact John Holland at jholland@modbee.com or (209) 578-2385. ___
BEFORE YOU GO
PHOTO GALLERY
The Best Of The Best 2012