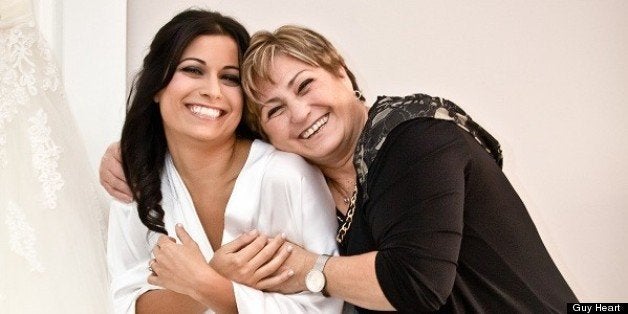 Happy Mother's Day to all the wonderful moms out there!
They're the first people you call when you get engaged, the people you vent to when wedding planning stress gets the best of you and the people you lean on for sound, sensible marriage advice. Thank you for always being there (and almost never ignoring our frantic 2 a.m. phone calls...)
With Mother's Day in mind, we asked our readers to share their favorite mother-daughter wedding photos. Click through the slideshow below for 17 beautiful shots of brides with their mommys on the Big Day.
PHOTO GALLERY
Mommy & Me Wedding Photos
BEFORE YOU GO