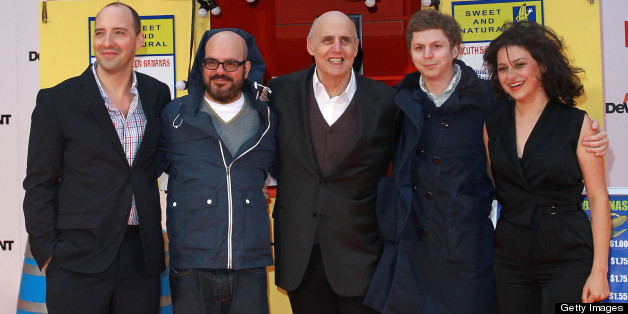 There's about to be even more money in the Banana Stand.
For all you lazy city-dwellers out there who love frozen bananas but hate leaving your apartment or talking to human, the Bluth Banana Stand has hit popular food delivery site Seamless... sort of.
In a promotional stunt for the upcoming fourth season of "Arrested Development," premiering on Netflix on May 26th, Seamless just created a special "Arrested Development" themed page. It's amazing, to say the least.

Items on the page include Vodka Rocks & Toast, Mayoneggs, Hot Ham Water, J-U-I-C-E, Teamocil and Prison's Best Ice Cream Sandwich. The only thing wrong with the page is that you can't actually buy anything. Thankfully the delivery minumum is $250,000, so you wouldn't be able to afford it even if it were real.
BEFORE YOU GO
PHOTO GALLERY
The Ultimate All-Day "Arrested Development" Food Party