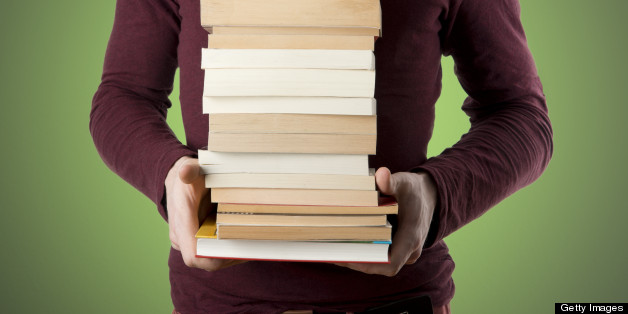 Beginning this summer, students at the University of Colorado will have the option to rent nearly all of their textbooks from their campus bookstore -- a cheaper option that has accelerated in popularity over the past few years.
And, when the majority of students return for the fall semester, 97 percent of the roughly 3,600 textbooks that the CU Bookstore sells will have a rental option, said Brian Groves, director of the CU Book Store.
CU began experimenting with textbook rentals as a more affordable option for students a few years ago, offering just a dozen titles. Because of such high student demand, the bookstore has aggressively continued to increase the number of titles available for rent.
"We have to remain largely competitive," said Groves. "It allows us to compete and offer the lowest possible price to students."
Long gone are the days when college students just brought their required reading list to campus bookstores. They are shopping around more than ever, comparing prices on sites like Amazon, a popular online retailer that arrived late to the textbook rental game in 2012, and Chegg, a textbook rental site. There are also informal Facebook groups set up where students are selling and trading books with one another.
CU student Claire Koljack, who will be taking an African Dance course during the intensive, three-week Maymester session and chemistry courses during summer session, welcomed the news of more textbook rentals.
"That's great -- they're a lot cheaper," she said.
She'll be selling back some of her textbooks later this week and then probably using the money to buy or rent books for her summer courses.
Renting can be a much cheaper option, saving students between 45 to 66 percent of the price of a new print textbook, according to the National Association of College Stores. At CU, for example, a summer session macroeconomics book is $181.25 new, $135.75 used and $89 to rent.
Rentals are also often less expensive than digital e-books, a textbook trend that has mostly fallen flat among students who have indicated in surveys that they still largely prefer traditional texts.
While most college bookstores offer some textbook rental options, the CU Book Store believes it's the first of its kind to offer such a high percentage of rental titles. The only titles that won't have a rental option are those such as workbooks, lab manuals or customizable texts.
"We're really leading the way," said Jason Katzman, the CU Book Store's assistant director.
The CU Book Store is also holding its annual sellback program until Wednesday -- a program that is declining some in popularity as textbook rentals become more common. The store buys back textbooks paying as high as 60 percent of the new price.
Students can also donate their books if they can't sell them back. The books go to the Boulder Public Library system, prisons in Colorado and to "Operation Paperback," which provides books for American soldiers.
Every semester, the CU store collects about 500 to 1,000 books for charity, Katzman said.
Contact Camera Staff Writer Brittany Anas at 303-473-1132 or anasb@dailycamera.com. ___
BEFORE YOU GO