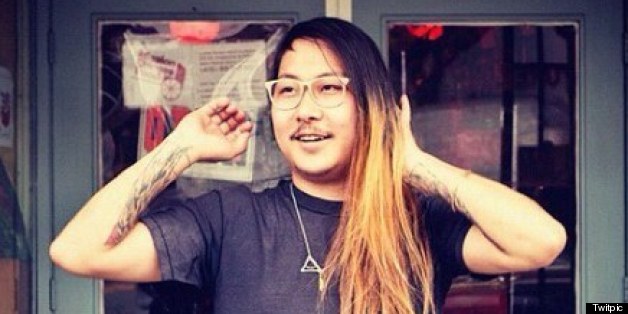 Just when we thought we'd been left for New York, Mission Chinese Food's Danny Bowien once again wrapped his loving arms around San Francisco.
In a post-James Beard Awards interview with the San Francisco Chronicle's Paolo Lucchesi, Bowien, who won the award for Rising Star Chef that very night, revealed plans to open a new restaurant right here in town.
"It's going to be insane. It's going to challenge people. […] It'll be Asian. It's not going to be Chinese – I don't think. […] It's actually going to be a twin concept restaurant. We're actually going away for a lot of R&D."
Bowien even threw a nod to the San Francisco community.
"[The local support] is one of the reasons we're going back to San Francisco," he said. "There's a lot of opportunity out there."
He is reportedly in the process of shopping for a space for the new project.
Bowien also confirmed the rumors with Grubstreet. "We're opening another restaurant in New York, and then we're opening another restaurant in San Francisco," he told Grubstreet. "San Francisco needs some touching up."
Hmm. Not sure what that means, but we'll take it!
PHOTO GALLERY
James Beard 2013: Bay Area Winners