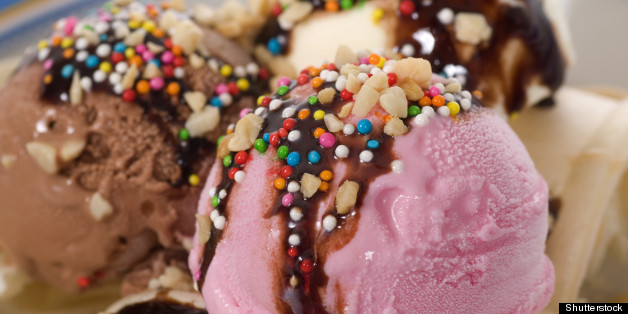 A Chicago man and his girlfriend were ordered held in lieu of $200,000 bail apiece Sunday after being accused of beating the man's 11-year-old daughter because she ate all of their ice cream.
Pierre Scarbrough, 41, of the 8000 block of South Loomis Boulevard, and his girlfriend Faith Alston, 37, were arrested Friday and were charged with felony aggravated battery of a child and misdemeanor domestic battery, according to DNAinfo Chicago.
Prosecutors allege that Scarbrough became angry on Thursday after discovering that his daughter had eaten all their ice cream.
Story continues below.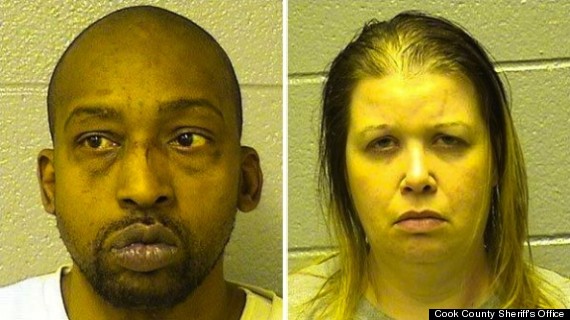 Pierre Scarbrough, 41, of Chicago, and his girlfriend Faith Alston, 37, allegedly beat Scarbrough's 11-year-old daughter on Thursday. (Cook County Sheriff's Office)
The Chicago Tribune reports that he and Alston proceeded to beat the man's daughter using an extension cord when she returned home from school later in the day. The girl was reportedly struck with the cord 12 times.
An official at the girl's school reportedly noticed her bruises and a laceration the next day and police were notified. The girl reportedly told police that Scarbrough had hit her in the left eye earlier this month before she was taken to an area hospital for treatment, according to the Chicago Sun-Times.
The couple has reportedly admitted to the beating. Scarbrough was quoted in a police report as saying, "Yea, I beat that lil b---- a-- with an ironing cord. She stole from me."
BEFORE YOU GO
PHOTO GALLERY
Questionable Parenting